MAX YIELD BINS COLONIZER LID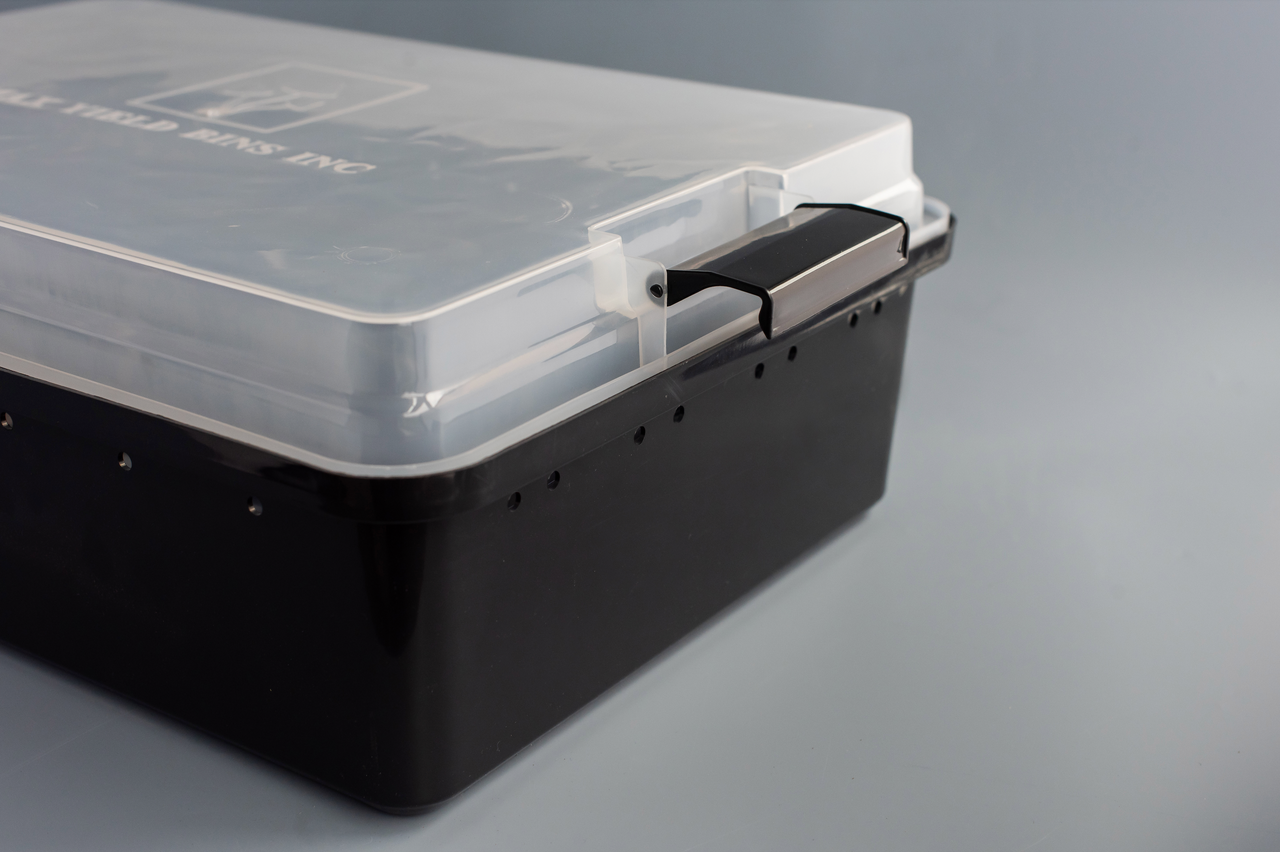 Product Description
Speed up the colonization stage of growth using the new Max Yield accessory, the Colonizer Lid. This lid is a perfect compliment to the Max Yield Bin that saves you time, money, and the mess of prepping your bin for early stages of growth. 

This growing tool is:
A simple and effective solution for promoting early stage growth 
Equip to speed up humidity retention assisting for substrate colonization 

Durable, with tight-fitting latches keep the lid sealed to the base

Save the time, mess and cost of using tape material to seal off your bin

A compact design allows to stack and store away until ready  

Simply switch to the standard Max Yield lid once ready to begin fruiting stage
Assembled size: 22.5" (L) 15.5" (W) 8" (H)
Lid sold separately, no base included 
Made in Canada
For commercial accounts or bulk orders, click here.
Start Cultivating Mushrooms
There's no better way to start cultivating mushrooms indoors than with the monotub method. The airflow and humidity control mean you hardly have to lift a finger.

Simply set, seal and grow your very own mushrooms- It's that easy. Ask any of our loyal customers and they'll tell you, the results speak for themselves.
Save Time & Money
Grow organic mushrooms effortlessly with our Max Yield Bin, suitable for beginners and professionals. Enjoy gourmet mushrooms year-round with our efficient growing containers.
Delivered to Your Door
Place your order and our professional Mushroom Growing Containers will be delivered to your doorstep, ready for cultivation.
Reusable
Unlike growbags our other products for mushroom culitvation, the Max Yield Bin is designed to be used over and over again. Saving you time, money and keeping trash out of the landfills.